Please place your order for either U.S. or International shipping based on your location.
Please note that due to Gary's touring schedule, there may be a delay in shipping autographed products. Please be sure to let us know if you do not want your product autographed. Autographs can be optionally personalized. If you wish Gary to personalize your autographed item, please indicate how he should do so in the "Personalize" field.
Holiday Book + CD Bundle
Have Yourself A Very Gary Christmas! This special holiday bundle includes Gary's autobiography, "By U.S. Bonds - That's My Story," plus any one of Gary's CDs for a limited-time price. Complete your own collection or give them as gifts and share the music!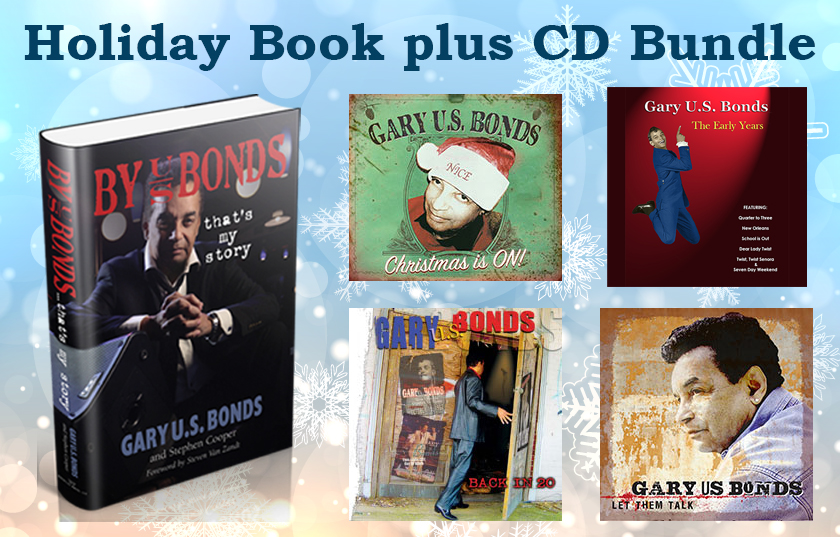 U.S. Orders: $35.00
+ $4.95 s/h